1.Make sure you are logged in with the correct account to which your licenses are linked.
2.Try to Refresh Purchases in the Pack Manager.
 Click Account - Refresh Purchases in the Pack Manager.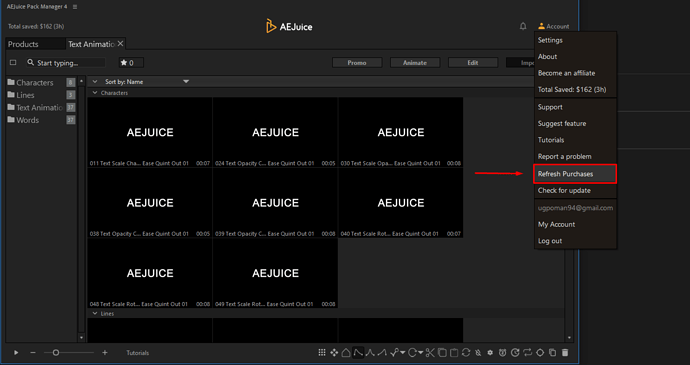 3.Make sure that you have the latest version of the Pack Manager installed
(sometimes this error occurs to users with an outdated version of the program)
  Press Account - Check for Updates in Pack Manager.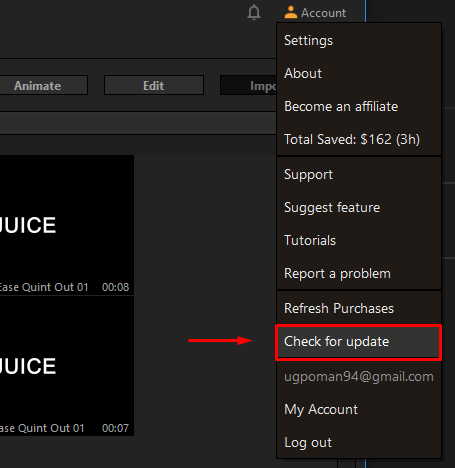 If nothing helps Send a report to our company as shown in the example and contact our support team (Online Chat, Contact Form)
Reminder: If you have some licenses not purchased, make sure you have actually purchased them, you can find information about your licenses in your personal account on the website https://aejuice.com/account/licenses/
It is possible that some products have been released after you purchased the bundle.