I'm using AE Juice on After Effects 2023 & Beta version on my M1 macbook pro.
The AEJuice Pack Manager 4 keeps saying "Network error ! Check your internet connection".
Here is what I'm try still not working:
Using different network
Disable Kaspersky
Remove all content by uninstaller & install again.
Using latest version 23.08.0029
sign out and sign in my account
VPN
and the AEJuice connection-test-tools all connection is available.
Then after reinstall & login my account, I could download the cover / preview of the purchased package.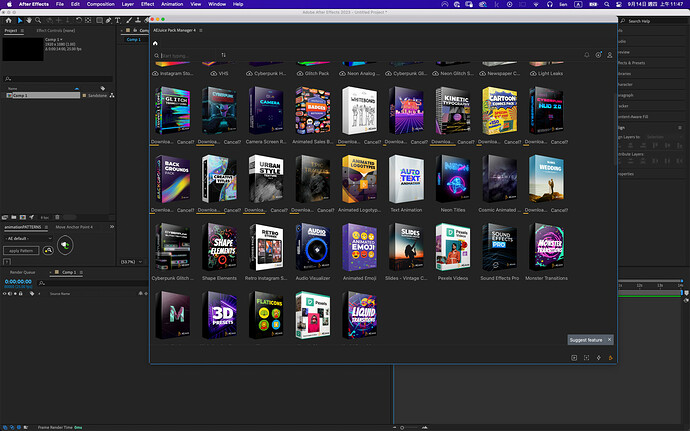 But when I import the content from package, it's said the same thing "Network error"
I don't know how to fix that, may i have your advice.